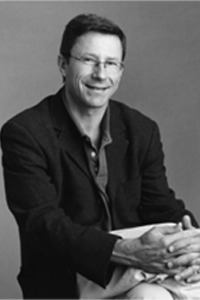 Georgetown Law/University of Fribourg
Franz Werro
Academic Co-Director 2009-2010, 2015-2016 and Fall 2016
Areas of Expertise:
Brief Bio
Professor Franz Werro teaches and researches in different fields of private law, including the law of obligations, European Private Law and Comparative Law at the University of Fribourg and the Georgetown University Law Center. He has been a visiting professor at the Cornell Law School (Ithaca, NY), the Universita degli Studi di Trieste, the Scuola Superiore Santa Anna (Pisa), and at the universities of Geneva, Lausanne, Pau, Bordeaux, Paris I and Tel-Aviv. He has also been teaching for a number of years with the Tulane Summer law program in Paris. In 2009, he was a lecturer at the International University College of Torino and at the Bucerius Law School in Hamburg. During the academic year 2009/2010, he was the academic co-director of the Center for Transnational Legal Studies, in London. Professor Werro acts as an arbitrator and as a consultant in international commercial disputes. He is on the governing board of a number of Swiss and European Journals and is involved in different projects of continuing legal education in Switzerland. Since 2014, he took the academic co-direction of the American Journal of Comparative Law. He has recently published a treatise on Swiss tort law, a number of essays on the impact of EC law on national private law, and a monograph (with Professor Vernon Palmer) on European Tort Law, which focuses on strict liability and is part of the Common Core project in Torino.
Publications
Forthcoming Works and Works in Progress
Franz Werro, Le pouvoir du juge dans l'application du droit, (forthcoming).
Franz Werro & Joseph Page, Protection of Privacy: Some Comparisons, (forthcoming).
Recent Scholarship
Books
2 European Private Law: A Handbook (Franz Werro & Mauro Bussani eds., Bern, Switz.: Stämpfli 2014).    [BOOK]
Code des Obligations I (Franz Werro & Luc Thévenoz eds., Basel, Switz.: Helbing Lichtenhahn 2d ed. 2012).    [BOOK]
Franz Werro, Le droit des contrats: jurisprudence fédérale choisie et annotée [The Law of Contracts: Select Annotated Federal Jurisprudence] (Berne, Switz.: Stämpfli 2012).
Book Chapters and Collected Works
Franz Werro & Eric Mittereder, Products Liability in the European Union: A Story of Unity or Plurality?, in 2 European Private Law: A Handbook 145-178 (Franz Werro & Mauro Bussani eds., Berne, Switz.: Stämpfli2014).    [BOOK]
Franz Werro, What Is To Be Gained from Comparative Research and Teaching? Thoughts for an Ideal Agenda, in Cross Border Research and Transnational Teaching Under Lisbon 7-21 (Christine Godt ed., Oijsterweik, Neth.: Wolf Legal Publishers 2013).
Courses taught at CTLS
Core Course (Fall 2018)
Core Course: Transnational Legal Issues and Legal Diversity (Fall 2016, Spring 2016)
Core Course: Transnational Issues and Theories of Comparative Law (Spring 2010, Fall 2009)
International Business Transactions (Spring 2010, Fall 2009)
International Contracts and Business Transactions (Fall 2018, Fall 2011)
International Contracts and Sales Law (Fall 2015)