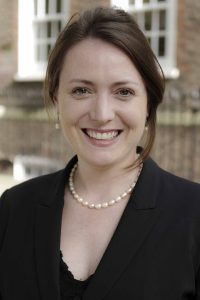 Field Court Chambers
Lauren Suding
CTLS Nelson Mandela World Human Rights Moot Team Coach 2023
Areas of Expertise:
Brief Bio
Lauren is a practicing barrister at Field Court Chambers. She regularly appears in the Employment Tribunal and in the Family Court, including in the High Court. Lauren's legal career has also included work at the Free Representation Unit, The Access to Justice Foundation, and Allen & Overy.
Lauren was called to the bar by the Honourable Society of the Middle Temple, where she was awarded a Lord Lowry Scholarship. She currently serves on the Middle Temple Hall Committee and is a member of the Middle Temple Finance and Resources Committee. She was a mentor on the inaugural planning and public law mentoring scheme for underrepresented groups at the Bar. Outside of her law practice, she serves as a trustee for the Holborn Community Association.
Lauren previously enjoyed a twelve-year career in financial services, reaching Executive Director level at firms including JP Morgan, Standard & Poors and Oppenheimer. Lauren's work in financial services included managing employment matters for multi-national commercial firms including directors' duties, employers' liability, pensions, and disciplinary and grievance procedures.
She has lived in California, New York, DC, and Ireland, attended Magdalen College at the University of Oxford, and graduated with a BSc from Stanford University.