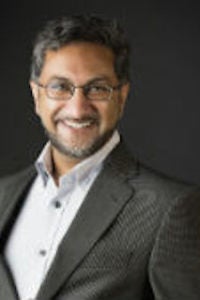 University of Victoria
Victor V. Ramraj
Academic Co-Director 2010-2011
Areas of Expertise:
Brief Bio
Victor V. Ramraj joined the University of Victoria as Professor of Law and CAPI Chair in Asia-Pacific Legal Relations in 2014, after sixteen years at the National University of Singapore (NUS). As an Associate Professor in the NUS Faculty of Law, he twice served as the Faculty's Vice-Dean for Academic Affairs (2006-2010, 2011-2012). He was also twice seconded to the Center for Transnational Legal Studies (CTLS), a consortium of global law schools in London, and served for one year (2010-2011) as its co-director. Professor Ramraj holds five degrees from McGill University, the University of Toronto, and Queen's University Belfast, served as a judicial law clerk at the Federal Court of Appeal in Ottawa and as a litigation lawyer in Toronto, and remains a non-practicing membership in the Law Society of Upper Canada. He has held visiting teaching appointments at Kyushu University and the University of Toronto.
Professor Ramraj has edited/co-edited several books published by Cambridge University Press, including Emergencies and the Limits of Legality (2009) and Emergency Powers in Asia: Exploring the Limits of Legality (2010). His work has been published in leading journals around the world, including Chicago-Kent Law Review, Hong Kong Law Journal, ICON: International Journal of Constitutional Law, Singapore Journal of Legal Studies, South African Journal on Human Rights, Tilburg Law Review, and Transnational Legal Theory.
His research interests include comparative constitutional and administrative law, transnational regulation, and the history of and regulatory challenges arising from state-company relationships in Asia. He is a regular participant in international workshops on comparative constitutional and administrative law. As CAPI Chair, he has organized several international conferences and workshops, including the Asia Desk Forum in April 2015, which provided an opportunity for lawyers, academics, government officials, and NGOs to examine a wide range of legal challenges and developments in Asia. At the University of Victoria, he teaches States, Companies, and Legal Orders in Asia, Transnational Law in Theory and Practice, and the graduate seminar on Applied Legal Methodology. In response to a rising wave of nationalism and protectionism, he is currently revising a book manuscript on how national legal orders respond to and interact with economic globalization.
Course taught at CTLS
Emergencies and Constitutional Theory (Fall 2009)
Core Course: Legal Transnationalism in Theory and Practice (Spring 2011, Fall 2010)