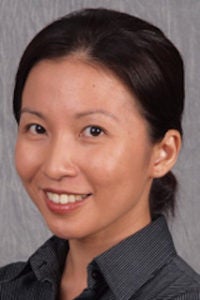 National University of Singapore
Wui Ling Cheah
Areas of Expertise:
Brief Bio
Dr. Cheah W.L. is Assistant Professor at the Faculty of Law of the National University of Singapore (NUS) since 2007. She holds academic qualifications from the National University of Singapore (LL.B., LL.M.), Harvard Law School (LL.M.), European University Institute, and Oxford University (D.Phil). She is a qualified lawyer (called to the New York Bar) and holds a diploma in arbitration (Queen Mary University of London).
Cheah W.L.'s research focuses on accountability for human rights violations and mass atrocities. Her work has been accepted for publication in journals such as the Leiden Journal of International Law, European Journal of International Law, Harvard Human Rights Journal, Journal of International Criminal Justice, and International Journal of Law in Context. Currently, she is working on a book project about the Singapore war crimes trials. She has been awarded several research grants, such as the Humboldt University-NUS Research Collaboration Grant and the Singapore Judicial College Research Grant. She is also co-founder (with Ms Ng Pei Yi) of the Singapore War Crimes Trials Web Portal (http://www.singaporewarcrimestrials.com/), which is kindly supported by Singapore National Heritage Board and Singapore Academy of Law.
In 2016 and 2017, Cheah W.L. was awarded a USP teaching incentive award and a NUS Law Faculty Teaching Excellence Award. Her teaching experience includes periods at the Centre for Transnational Legal Studies (London, UK), Oxford University (UK), Université Jean Moulin Lyon 3 (France), and the Royal University of Law and Economics (Cambodia).
Prior to joining academia, Cheah W.L. served as a Legal Officer at INTERPOL's Office of Legal Affairs (Lyon, France). She has been invited to speak on the practical impact of her research by the Contact Group on Piracy off the Coast of Somalia and serves as an expert adviser to the Case Matrix Network of the Centre of International Law Research and Policy. She has interned at the Serious Crimes Unit (Timor Leste), Permanent Court of Arbitration, and the Human Rights Commission of Malaysia (SUHAKAM). In 2011, Cheah W.L. was a Visiting Professional at the International Criminal Court. For more information about Cheah W.L.'s research and a complete publications list, please see her website.
Courses taught at CTLS
International Criminal Law in Context (Fall 2010)