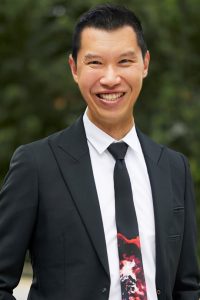 National University of Singapore
David Tan
Brief Bio
Professor David Tan is presently Head (Intellectual Property) at the EW Barker Centre for Law & Business and Deputy Director of the Centre for Technology, Robotics, Artificial Intelligence & the Law at NUS Law. He had served as Vice Dean (Academic Affairs) at NUS Law from January 2015 to June 2021 where he had oversight of the undergraduate and postgraduate coursework curriculum. David holds PhD, LLB (First Class Honours) and Bachelor of Commerce degrees from the University of Melbourne and an LLM from Harvard.
At NUS Law, David pioneered courses in Entertainment Law, Freedom of Speech and Privacy & Data Protection Law; he has also taught as a visitor at Melbourne Law School, Tsinghua, Tokyo (Todai) and University of Hong Kong. His areas of research cover personality rights, copyright, trademarks, freedom of expression and tort law. He has published over 60 articles, comments, and book chapters since joining NUS Law in 2008. His publications have appeared in a wide range of journals that include Yale Journal of International Law, Harvard Journal of Sports & Entertainment Law, Law Quarterly Review, International Journal for the Semiotics of Law and Sydney Law Review. His monograph, The Commercial Appropriation of Fame: A Cultural Analysis of the Right of Publicity and Passing Off, was published by Cambridge University Press in both hardback (2017) and paperback (2018).
David has had work experience at McKinsey & Company, Development Bank of Singapore and the Singapore Administrative Service before joining NUS Law. He is also a fine art and fashion photographer, and had staged solo exhibitions in association with Versace and Cartier (www.davidtanphoto.com).
Courses taught at CTLS
Intellectual Property and Popular Culture (Fall 2021)