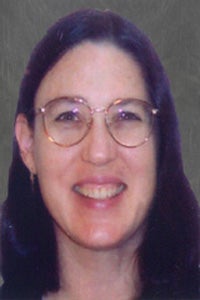 National University of Singapore
Helena Whalen-Bridge
Areas of Expertise:
Connect With Helena Whalen-Bridge
Brief Bio
Helena Whalen-Bridge is an Associate Professor at the National University of Singapore Faculty of Law. She holds a B.A. (University of Connecticut, 1981), J.D. (University of Connecticut, 1985), and LL.M. (National University of Singapore, 2002). Helena started her professional career as Law Clerk for Hon. John F. Moulds in United States District Court for the Eastern District of California, followed by five years of jury trials and appeals as Deputy Attorney General with the California Attorney General's Office. She is admitted to the bars of Connecticut and California. After acting as In-House Counsel in Japan and Singapore, Helena joined the National University of Singapore Faculty of Law. She ran the first year Legal Skills Programme from 2003-2009 and now teaches advanced and graduate skills courses.
Helena developed multiple courses for NUS, including Legal Ethics, Comparative Advocacy and Legal Argument & Narrative. Helena has received the NUS Teaching Excellence Award and is a longstanding member of the Law Faculty's Teaching Excellence Committee. Her research interests include legal education, comparative legal skills, and legal ethics and pro bono. She has published on Singapore pro bono (Asian Journal of Comparative Law 2014) and non-profit pro bono (Legal Ethics 2010), the connection between ethics and legal narrative (Journal of the Association of Legal Writing Directors 2010), and global legal skills (Journal of International Law in Context, 2014) and comparative legal analysis (Journal of Legal Education 2008 and Asian Journal of Comparative Law 2006). Helena is a founding member of the Law Society of Singapore's Project Law Help, and she worked with the UNDP Team that translated Lao laws into English. She has been the Faculty Advisor for the Law Faculty's student Pro Bono Group since its inception in 2005.
Representative Publications
Articles
"Challenges to Pro Bono Work in the Corporate Context: Means Testing and the Non Profit Applicant" (2010) 13, no. 1, Legal Ethics, 65-77 (United Kingdom)
"The Lost Narrative: The Connection Between Legal Narrative and Legal Ethics" (2010) 7, Journal of the Association of Legal Writing Directors, 229 246 (United States)
"The Reluctant Comparativist: Teaching Common Law Reasoning to Civil Law Students and the Future of Comparative Legal Skills" (2008) Journal of Legal Education
"Toward a Comparative Rhetoric of Argument: Using the Concept of Audience as a Means of Educating Students about Comparative Argument" (2006) 1 no. 3, Asian Journal of Comparative Law
Courses taught at CTLS
Comparative Law: Theory and Practice (Spring 2015)
Legal Argument and Narrative (Spring 2015)