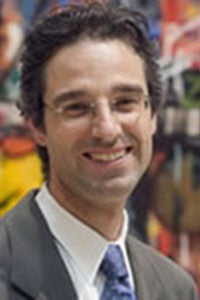 University of Melbourne
Jürgen Kurtz
Academic Co-Director (2015-2016)
Areas of Expertise:
Connect With Jürgen Kurtz
Brief Bio
Jürgen Kurtz is the Director of the International Investment Law Program of the Institute for International Law and the Humanities (IILAH) at Melbourne Law School. He researches and teaches in international economic law. Jürgen's research has been cited in international arbitral jurisprudence and he acts as a consultant to governmental and intergovernmental agencies, including the United Nations and the World Bank. Jürgen is a Global Faculty Member at the Academy of International Trade and Investment Law in Macau, Universidade Católica Law School in Lisbon, Universitat de Barcelona in Spain and the Center for Transnational Legal Studies in London. In 2010, he was appointed Fernand Braudel Senior Fellow at the European University Institute of Florence.
Representative Publications
J. Kurtz, 'The intersections between international trade and investment law: Mapping a research agenda' in J. Calamita N, D. Earnest, M. Burgstaller (ed), The Future of ICSID and the Place of Investment Treaties in International Law (2013) 165-184.
J. Kurtz, 'Delineating primary and secondary rules on necessity at international law' in T. Broude, Y. Shany (ed), Multi-Sourced Equivalent Norms in International Law (2011) 231-258.
A. Van Aaken and J. Kurtz, 'Emergency measures and international investment law: How far can States go?' in K. Sauvant (ed), Yearbook on International Investment Law & Policy 2009-2010 (2010) 505-537.
J. Kurtz, 'The merits and limits of comparativism: National treatment in international investment law and the WTO' in S. Schill (ed), International Investment Law and Comparative Public Law (2010) 243-278.
K. Van Der Borght and J. Kurtz, 'Developing countries and the troubling disparity between bilateral, regional and WTO commitments: The case of the new US-Vietnam Trade Agreement' in Essays on the future of the WTO: Finding a new balance (2003) 200-240.
Click here to access the full text of selected publications available through Melbourne Legal Studies.
Courses taught at CTLS
Core Course:

Transnational Law and Global Governance (Fall 2015)
Developing Countries in the WTO Legal System (Spring 2010)
International Investment Law (Spring 2016)
International Investment Law and Arbitration (Spring 2010)