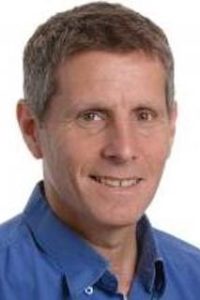 Hebrew University of Jerusalem
Yuval Shany
Brief Bio
Prof. Shany is the Hersch Lauterpacht Chair in International Law at the Law Faculty of the Hebrew University of Jerusalem. He also serves currently as a board member in the International Law Forum at the Hebrew University, a director in the Project on International Courts and Tribunals (PICT), a member of the steering committee of the DOMAC project
(assessing the impact of international courts on domestic criminal procedures in mass atrocity cases) and as a senior research fellow at the Israel Democracy Institute.
Shany has degrees in law from the Hebrew University (LL.B, 1995 cum laude), New York University (LL.M., 1997) and the University of London (Ph.D., 2001). He has published a number of books and articles on international courts and arbitration tribunals and other international law issues such as international human rights and international humanitarian law. He is the recipient of the 2004 American Society of International Law book award (creative legal scholarship) and a 2008 recipient of a European Research Council grant awarded to pioneering research leaders.
Shany has taught in a number of law schools in Israel, and has been in recent years a research fellow in Harvard and Amsterdam Universities and a visiting professor at the Georgetown University Law Center, Michigan University Law School, Columbia University Law School and the Faculty of Law of the University of Sydney.
Courses taught at CTLS
International Courts and Tribunals (Spring 2012)
International Economic Law: Norms and Institutions (Spring 2012)