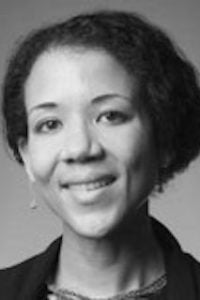 Cornell Law School
Chantal Thomas
Areas of Expertise:
Brief Bio
Chantal Thomas is Professor of Law at Cornell Law School, where she also directs the Clarke Initiative for Law and Development in the Middle East and North Africa. She teaches in the areas of Law and Development and International Economic Law.
Prior to joining Cornell, Professor Thomas chaired the Law Department of the American University in Cairo, and also served on the University of Minnesota and Fordham University law faculties. She has been a Visiting Professor teaching international economic law at institutions such as Harvard Law School, Stanford Law School, the Center for Transnational Legal Studies in London, and Soochow University in China.
Professor Thomas has consulted for the USAID Bureau for Democracy, Conflict, and Humanitarian Affairs, and she has served on the the U.S. State Department's Advisory Committee on International Law, and as Vice President, and on the Executive Council, of the American Society of International Law.
Professor Thomas focuses her scholarship on the relationship between international law, political economy, and global social justice in a variety of contexts, with a focus on international trade and international migration. Her writings include: International Law, the New Abolitionism, and the Memory of Slavery, 35 LAW & HISTORY REVIEW 1 (2017) (with Ariela J. Gross); Immigration Controls and Modern-Day Slavery, in Prabha Kotiswaran ed., SHAPING THE DEFINITION OF TRAFFICKING IN THE PALERMO PROTOCOL (Cambridge University Press, 2017); Transnational Migration, Globalization and Governance: Theorizing a Crisis, in Martin Clark, Anne Orford & Florian Hoffman eds., HANDBOOK ON INTERNATIONAL LEGAL THEORY (Oxford University Press, 2016); Developing Countries in the WTO Legal System (with Joel Trachtman, Oxford University Press 2009); Law and Neoclassical Economic Development: Toward an Institutionalist Critique of Institutionalism, 96 CORNELL LAW REVIEW 101 (2011); and Migrant Domestic Workers in Egypt: A Case Study of the Economic Family in Global Context, 58 AMERICAN JOURNAL OF COMPARATIVE LAW 987 (2010).
Courses taught at CTLS
International Economic Law (Fall 2011)