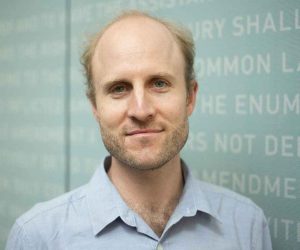 Ian Matthew Kysel is an Assistant Clinical Professor of Law at Cornell Law School. He founded and directs the Transnational Disputes Clinic and is a core faculty member in the Migration and Human Rights Program. Kysel currently also holds an appointment as a Non-Resident Fellow at The Zolberg Institute on Migration and Mobility at The New School. He is also a founder and director of the Migrant Rights Initiative and a founder of the Global Strategic Litigation Council for Refugee Rights, the Secretariat of which is jointly housed at Cornell and The New School. From 2019-2021 Kysel co-directed Cornell's Asylum and Convention Against Torture Appellate Clinic.
Kysel's research interests primarily lie in public and private international law, including international migration and human rights law and US immigration law. Kysel has published in the New York University Journal of Law & Social Change, the Georgetown Journal of International Law, the Georgetown Immigration Law Journal and Cornell International Law Journal Online as well as in the peer-reviewed International Migration, Journal on Migration and Human Security, International Journal of Refugee Law and AJIL Unbound. He has also written book chapters and contributed to interdisciplinary commentaries published in the New England Journal of Medicine and American Journal of Public Health. In addition to his scholarly writing, Kysel has written several human rights reports; his opinion articles have appeared in Just Security, EJIL:Talk!, The Hill, The New Humanitarian, The Washington Post and The New York Times.
Kysel has also held appointments at the University of Oxford, as an Academic Visitor at the Faculty of Law, a Plumer Visiting Research Fellow at Saint Anne's College and an Associate Member of Nuffield College, and at the Georgetown University Law Center, as the inaugural Dash-Muse Fellow and an Adjunct Professor of Law. From 2020-2021 he was an inaugural Global Public Voices Fellow at the Cornell Mario Einaudi Center for International Studies.
Kysel has argued or participated in litigation before immigration, federal and state courts in the United States as well as international tribunals. He has provided testimony to various legislative bodies and commissions. Before joining the faculty at the law school, Kysel was a staff attorney at the American Civil Liberties Union (ACLU) of Southern California. He also served as the Aryeh Neier Fellow at both the National ACLU and Human Rights Watch and practiced in Shearman & Sterling's International Arbitration Group and its Public International Law Practice.
Kysel currently serves as a Trustee of the Global Legal Action Network (GLAN) and on the Board of Ithaca City of Asylum (a U.S. affiliate of the International Cities of Refuge Network). He sits on the advisory committee of Human Rights Watch's Children's Rights Division and co-chairs the International Refugee Law Interest Group of the American Society of International Law.
Kysel holds an LLM in Advocacy, with distinction, a J.D., Magna Cum Laude, Order of the Coif, and a Certificate in Refugees and Humanitarian Emergencies from Georgetown University Law Center. While a law student at Georgetown, he was an articles editor for the Georgetown Journal of International Law and a Global Law Scholar. He holds a B.A., with high honors, Phi Beta Kappa, from Swarthmore College.