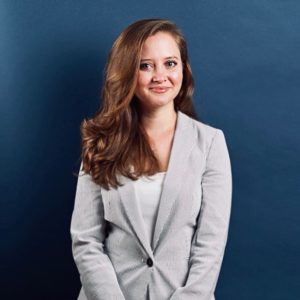 Melissa Stewart is a Research Fellow and Adjunct Professor of Law. Her research combines theoretical and practical approaches to complex problems of law in the fields of international law, human rights, and transnational litigation. Her research has appeared in the Virginia Journal of International Law, the Journal of International Dispute Settlement, and the Georgetown Immigration Law Journal.
Professor Stewart was appointed a Lecturer in Law at the Center for Transnational Legal Studies in London, where she taught an interactive exercise on jurisdiction, conflict of laws, and transnational litigation in the fall of 2021. From 2019-2021, she served as the Dash-Muse Teaching Fellow at the Human Rights Institute, where she co-taught the human rights fact-finding practicum and Georgetown's international law colloquium as well as second chaired legal process. She has given lectures at Harvard University, Tufts University, and Indiana University.
Prior to academia, Professor Stewart spent several years in private practice at Foley Hoag, where she advised clients on matters related to international law, human rights, corporate social responsibility, law of the sea, and international environmental law. She represented clients before various UN bodies and was co-counsel to the Republic of the Philippines in the historic South China Sea arbitration before the Permanent Court of Arbitration. In addition, she represented clients in complex civil litigation, cross border disputes, civil rights cases, and asylum cases in state and federal court, including at trial in United States District Courts in the Northern District of California and the Southern District of New York.
Professor Stewart received an LL.M. in Advocacy with distinction, as well as a J.D., Certificate in Refugees and Humanitarian Emergencies from Georgetown Law, where she was a Global Law Scholar. She received her Masters' II, global governance studies from SciencesPo in Paris. She was a Public Policy and International Affairs fellow at the University of Michigan Ford School of Public Policy and a Kathryn Davis Fellow for Peace at the Middlebury Language School.
Professor Stewart is currently the co-chair of the American Society of International Law's Migration Law Interest Group, an Advisory Board Member for the International Migrants Bill of Rights Initiative, and a member of the Global Strategic Litigation Council on Refugee Rights.