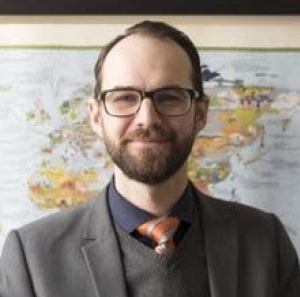 Patrick Griffith is the Assistant Dean for Clinical Programs at Georgetown University Law Center and was the Dash-Muse Teaching Fellow from 2015 to 2017.
Before joining the Institute, Patrick spent more than four years as an attorney with Freedom Now, a legal advocacy organization that works to free individual prisoners of conscience. While at Freedom Now, he coordinated the organization's legal and advocacy portfolio on a number of cases involving imprisoned journalist, human rights defenders, and political dissidents. His legal work focused on engagement with international mechanisms, including the Human Rights Committee, UN Working Group on Arbitrary Detention, and the African Commission on Human and Peoples' Rights. In his advocacy, Patrick worked with the press and policy leaders to highlight the ongoing problem of wrongful imprisonment – including through testimony before the US Congressional-Executive Commission on China.
Patrick is a 2010 cum laude graduate of Georgetown, where he received a J.D. and a Certificate in Refugees and Humanitarian Emergencies. During law school, Patrick was active the student group Human Rights Action and with the Institute – helping to propose and undertake the 2010 fact-finding mission that investigated the impact of free trade agreements on access to affordable medicine in the Dominican Republic. Patrick holds a B.A. in Philosophy from the University of Michigan.