Guantanamo has become America's cage
"Today, more than 20 years after the United States transferred the first prisoners to Guantanamo, it's not only the prisoners who are trapped there. It's our cage, too. And the costs of being stuck there are enormous," writes Elisa Massimino in CNN Opinion.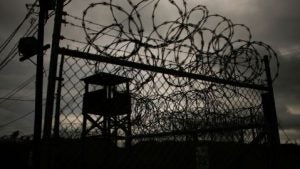 Barbed wire and a fence at Guantanamo Bay. (Chip Somodevilla/Getty Images South America/Getty Images)
Read the opinion piece by Elisa Massimino in CNN here.