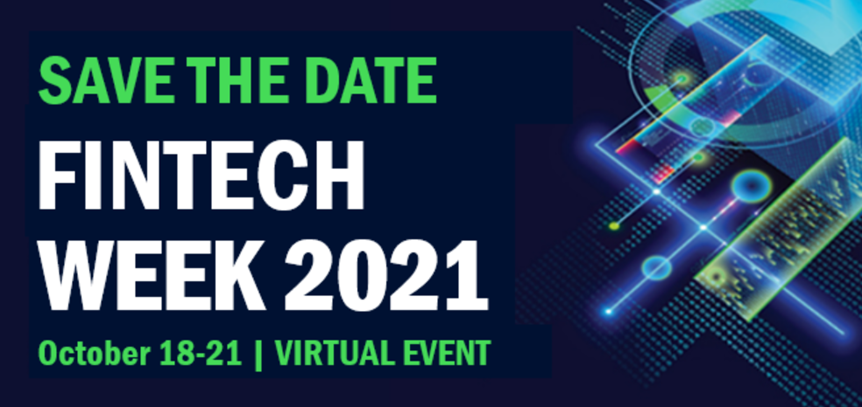 We welcome the Bank for International Settlements as a partner for our 5th Annual DC Fintech Week
This year, the Institute of International Economic Law (IIEL) at Georgetown Law is delighted to be teaming up with the Bank for International Settlements (BIS) to explore cutting edge developments in fintech policy and payment infrastructures at the DC Fintech Week 2021 conference. We are proud to announce that the conference themes will be Innovation, Inclusion, Integrity of the global financial system, and Pricing Risk and Opportunities.
After a phenomenal turnout and a truly global reach of last year's virtual Fintech Week, we are delighted to announce that our 5th annual Fintech Week will again be primarily held virtually- enabling our event to connect with tens of thousands of fintech leaders beyond the beltway on a global scale. Please note that local DC COVID-19 guidelines permitting, some elements of Fintech Week 2021 will be in person.
To sign up for updates, and to stay up to date, check out our official DC Fintech Week website. 
—
October 27 – 28, 2021
The role of law as an instrument of macroeconomic policy through the Covid-19 pandemic, including as a means for social protection, has opened up new and exciting research opportunities. As we edge towards recovery, what is the role of law in creating a macroeconomy appropriate for a post-pandemic world?
We are now welcoming submissions for consideration to be presented at our 4th Conference on Law and Macroeconomics, taking place virtually from October 27-28, 2021, that will continue to explore connections between law and macroeconomics. Papers must be submitted here for consideration on or before September 15, 2021. Papers may address the role of law, regulation, and institutions in:
Monetary policy (conventional or unconventional) including how it is impacted by payments systems (i.e. new platforms and technologies), and the effects and risks of unwinding QE;
Financial regulatory policy (domestic or international) including its effect on the economy, its role in crisis containment and resolution, access to capital, and other aspects of financial inclusion;
Fiscal policy, especially its role in mitigating the effects and frequency of economic downturns, and the roles of federal, state, and local governments in implementing fiscal policy. We are particularly interested in papers that explore the combination of expansionary fiscal policy and loose monetary policy;
Moderating recessions through policy levers, including bankruptcy, contract, and property law; environmental, utility, and labor regulation; and investment and capital controls;
Environmental, social and corporate governance (ESG) – Which coalitions decide how to implement ESG and what does this mean for investment?
Law and data – Whose data is it anyway?
Sovereign debt management, debt distress, debt relief and the possible consequences thereof;
Can the legal profession deliver for citizens in the twenty-first century economy?
Legal strategies to reduce inequality, including policies that affect labor and competition; access to housing, healthcare, and other public services; and personal, corporate and public debt relief.
Eligibility
Legal scholars writing on macro-relevant topics and economists writing on subjects that would benefit from legal perspectives.
Submissions from students and others not in tenure-track positions are especially welcomed.
All perspectives that may illuminate the intersection between law and macroeconomics and inform action to mitigate the pain and uncertainty caused by the current economic downturn.