Andrés Felipe Esteban Tovar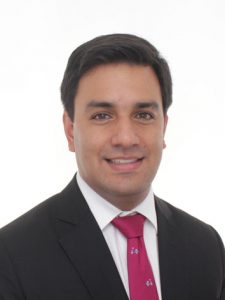 Andrés Felipe Esteban Tovar is a 2020-21 Fellow in the Institute of International Economic Law and an LLM student at Georgetown University Law Center. Andrés is a graduate of the Masters in International Law program from Universidad de los Andes, Bogota, Colombia. He has considerable experience representing Colombia in international dispute resolution proceedings, as well as advising the government in a wide range of International Economic Law issues. He has been part of Colombia´s delegations at the WTO and the Andean Community proceedings and, more recently in Investment Arbitration disputes before ICSID and PCA.
Andrés was an Adjunct Professor at Universidad de los Andes, Universidad Surcolombiana and Universidad del Rosario in Colombia, where he lectured on international law, international economic law and litigation before international courts and tribunals. He served for 4 years as coach of los Andes team in the John H. Jackson Moot Court Competition on WTO Law and under his leadership, los Andes won the American Regional Round and advanced to the semifinals in the Final Round of this competition.