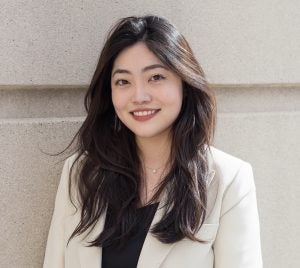 Christine is a LL.M. candidate and D. Tsai Endowed Scholar at Georgetown Law. She received her LL.B. from Soochow University in Taiwan.
Prior to attending Georgetown Law, Christine has worked in compliance departments in multiple cross-border financial institutions, where she focused on implementing financial regulations and conducting risk assessments.
She joins IIEL with long-standing interest in the intersection of financial services, technology, and policy making. She hopes to strengthen academic knowledge and expand professional experiences on FinTech policy and the future of finance related issues through IIEL's opportunities.