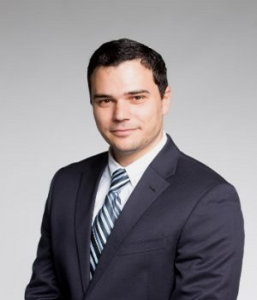 Davide Proietti is an Executive Tax LL.M. candidate at Georgetown University Law Center and an associate attorney at Marko & Magolnick, P.A., where he practices primarily in the areas of commercial transactions, corporate governance, and commercial litigation. He received his law degree from Florida International University College of Law, where he graduated magna cum laude.
While in law school, Davide was a Research Assistant for Prof. J. Gabilondo, a senior staff member of the FIU Law Review, and received multiple academic awards and scholarships, including a "Best Editor" award from the FIU Law Review and Book Awards for several classes, including in "Introduction to International & Comparative Law" and  "International Trade law & Policy."
Before law school, Davide earned a Bachelor of Business Administration in International Finance and Marketing, cum laude, from the University of Miami, where he led a joint research effort involving the College of Engineering and the Abbess Center for Ecosystem Science and Policy to develop a feasibility study for a recycling and waste-to-energy project on campus.
While in college, and for two years thereafter, Davide worked as an international sales representative and executive for a mid-size Italian manufacturing company, specialized in the production of composite materials, general aviation airplanes, and defense systems. He is fluent in Italian and conversational in Spanish.