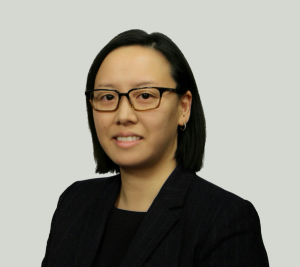 Emily Mok is a J.D. candidate at Georgetown Law.  Emily was a Program Examiner at the White House's Office of Management and Budget (OMB) where she served as the lead on federal government-wide research and development (R&D) matters.  
Her portfolio at OMB included topics such as incentives for technology innovation and commercialization, public-private partnerships, and economic growth related to investments in scientific research and technology development.  
Prior to working at OMB, Emily was a Presidential Management Fellow at the U.S. Department of State and U.S. Agency for International Development, a policy researcher at the World Health Organization (Ethics, Trade and Health Law department), and a global health law fellow and adjunct professor at Georgetown Law's O'Neill Institute.
Emily holds a Doctor of Philosophy from the University of Oxford's Faculty of Law.  She also holds Masters degrees in Public Administration and Bioethics and a Bachelor of Applied Science from the University of Pennsylvania.  
Emily joins IIEL with an interest in expanding upon her prior academic research and professional experience on international trade matters and exploring additional areas of international economic law related to fintech and financial regulation.