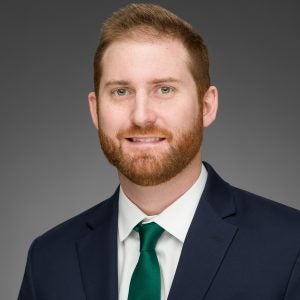 Eric Wall is an evening student in the Master of Laws (LLM) in Securities & Financial Regulation program at Georgetown University Law Center. Eric recently served as a law clerk for the Maryland Circuit Court for Anne Arundel County, located in his hometown of Annapolis, Maryland. After his clerkship, Eric joined the New York City office of Davis Polk & Wardwell LLP.
Before law school and while attending law school as an evening student, Eric worked in various economic policy roles. During the spring of 2020, Eric worked as a Legal Intern for the Securities & Exchange Commission in the Investment Management Division. Before that, Eric spent the summer of 2019 as a Summer Associate in Davis Polk's New York and Washington DC offices. Previously, Eric was a Senior Research Analyst at FINRA (2017 – 2019), where he worked in FINRA's innovation office and researched FinTech, cryptocurrencies, and other emerging financial regulatory issues.
Eric began his career working on Capitol Hill for U.S. Senator Chris Coons (2013-2017), where he researched various economic policy issues, including financial regulation, trade, small business, tax, and appropriations. Eric received his JD from George Washington University Law School in 2020 and his BA in Political Science from the University of Delaware in 2012. Eric recently moved from Washington DC to New York City with his wife, Sophie White (Georgetown Law '21), and Belle White-Wall, an eleven year old basset hound.