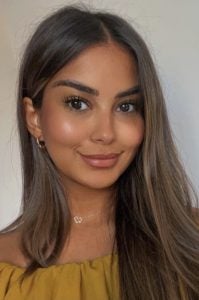 Halla is an LL.M candidate at Georgetown University Law Center specializing in financial regulation, technology, and FinTech Law. She is currently an intern at the International Monetary Fund (IMF) Mediation Office.
Prior to attending Georgetown, Halla graduated with the second-highest GPA of her class (Fall 2017) from King Abdulaziz University, Saudi Arabia, where she obtained her Bachelor of Laws (LLB). She also won the Saudi Bar Association 2018 Award for Excellence in Legal Education.
After graduating from KAU, Halla joined a Saudi law firm as an associate, where she gained her experience in corporate disputes.
During her time at Georgetown Law, Halla serves as the Treasurer of the LL.M Committee, and she is a member of the Middle Eastern and North African Law Students Association and the Arab Law Students Association.
Halla hopes to pursue a career involving FinTech and venture capital practices. Her main goal is to be part of her country's Financial Sector Development Program (FSDP).
She enjoys watching documentaries, listening to podcasts, and socializing in her free time.