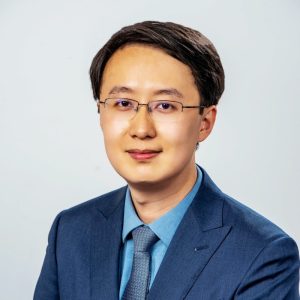 Hanning Deng is a second-year law student at Georgetown Law and is interested in the convergence of tax, finance, and international trade and anti-corruption law. At Georgetown Law, Hanning is also a Business Law Scholar and a member of the Georgetown Journal of International Law.
Prior to Georgetown Law, Hanning practiced law in China for years. He started his legal career as an associate in Jincheng Tongda & Neal in Beijing, assisting the team with representation of the Ministry of Commerce of the People's Republic of China on the China-EU BIT negotiation and the China-US consultation under Articles 3.2, 6.3 and 7.2(b) of the WTO Agreement on Agriculture. He then worked as an associate in the Beijing office of an international law firm headquartered in China. As a member of the cross-border litigation and investigation team, he conducted his work at the firm routinely in English and has experience managing all aspects of a case from initial investigations to trials and appeals, for plaintiffs or defendants, in cases large and small, in courts across China. He also has experience assisting clients with corporate compliance, particularly in matters involving World Bank investigations and sanctions.
Hanning holds an LLM from Cornell Law School and graduated from Nanjing University with a bachelor's degree in law.