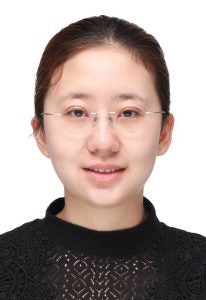 Hanyu "Lyra" Jiang is a J.D. candidate at Georgetown Law and board member of International Refugee Assistance Project (IRAP) club. She graduated with honors from Carnegie Mellon University with a B.S. in Economics and a minor in Business Administration.
Her major area of interest is Fintech and relevant regulations. During her undergraduate program, she was the research assistant of Professor Ariel Zetlin-Jones and analyzed the bitcoin trading data using statistical analysis. Her previous coursework includes financial regulations, financial institutions, international arbitration, securities regulation, and advanced securities regulation. In her advanced securities class, she researched the regulatory regimes over NFTs.
Prior to law school, Lyra interned at different financial institutions in China, including a securities firm, a futures firm, and a private equity firm. In her 1L summer, she worked as an intern at Dentons' Shanghai office. In her 2L summer, she interned at Dentons' Pittsburgh office.
Lyra speaks Chinese, English, and Japanese. In her free time, she enjoys swimming, rock climbing and reading.