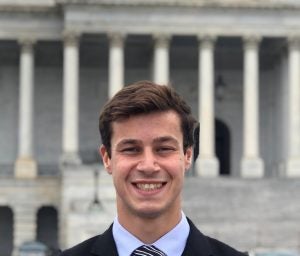 Jesse graduated from Georgetown University in 2018, earning a degree in Government, with minors in Economics and Theology. After college, Jesse lived in Jerusalem and conducted sociological research at Hebrew University before working for two years as a data analyst for the lobbying group, AIPAC.
After his first year, Jesse spent his summer as a research assistant with his 1L Torts professor in addition to working with the Juvenile Justice Clinic on campus. This past fall, Jesse worked on a project concerning child marriage in Zambia with the International Women's Human Rights Clinic.
Next summer, Jesse will be heading to New York City to work in private practice with a particular interest in the technology and venture capital practices.