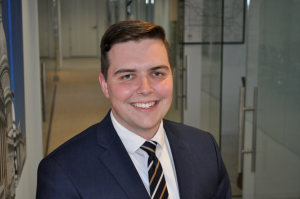 Kyle is a 2L at Georgetown University Law Center.
An alumnus of Georgetown's School of Foreign Service, his professional interests include financial regulation, fintech, and economic policy.
Since starting at Georgetown, Kyle has interned with Fannie Mae, the Securities and Exchange Commission's Office of Structured Finance, and a multinational law firm.
Prior to pursuing his legal education, Kyle handled a broad portfolio of financial services policy issues at a leading DC lobbying firm.