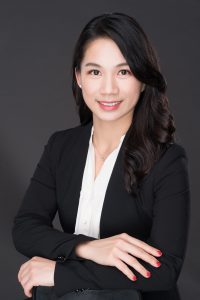 Lea Yiru Jiang is an International Business and Economic Law LL.M and a D. Tsai Endowed Scholarship awardee. As a Taiwanese lawyer who has been practicing for approximately three and a half years, she has encountered both domestic and foreign cases involving issues at the intersection of law and economics.
Her experience includes advocating for foreign companies partnering with a domestic insurance company during an App launch, assisting third-party payment processors as they expand, and designing and implementing contracts for foreign investments.
Prior to her practice at top Taiwanese law firms, she was in-house legal counsel at the Chinese Professional Baseball League, which provided her numerous opportunities to negotiate and lead initiation efforts on baseball match licensing agreement with East-Asian countries.
She cultivated her interest in the intersection of law and economics while studying at National Taiwan University, where she worked as TA and RA for professors, one a judge and the other a Justice at the Constitutional Court. Growing up in Taiwan on the edge of a tense geopolitical environment gifted her with a keen sense of the importance of international organizational involvement, the impact of economic realities in daily life.
Her specific interest is the concurrent and upcoming problems that are intertwined with international matters, particularly in East Asia, and she is excited to further her knowledge by the broad experience and depth of knowledge provided at symposiums and conversations accessed through participation in the IIEL fellowship.