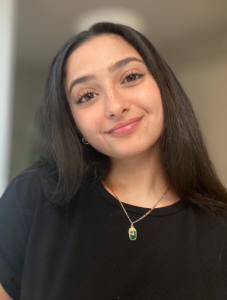 Lynn Arbid is a second-year student at Georgetown University Law Center.
Prior to attending Georgetown, Lynn graduated cum laude from Loyola University Chicago, where she obtained a dual degree in Global and International Studies, and Information Systems, as well as a minor in Arabic Language and Culture Studies.
During her time at Loyola, she obtained an internship with Housing Opportunities for Women, and The Chicago Council on Global Affairs. Additionally, she worked in the alumni relations department of Loyola's Law School.
During this time, Lynn also founded the Loyola chapter of Leading Women of Tomorrow, a student-led organization that works to bridge the gender gap in public policy positions.
At Georgetown, Lynn is the co-founder and Vice President of the Middle Eastern and North African Law Students Association. She also serves as the membership chair of the Arab Law Students Association, and an ambassador for the Georgetown Law Admissions Office.
Following her first year at Georgetown, Lynn worked at the Institute for the Unification of Private Law (UNIDROIT), where she assisted in research, drafting working papers, and attending working group meetings for their Digital Asset and Private Law project.
She recently accepted a position working at The Center for Water Security and Cooperation for the spring of 2022.
The daughter of Lebanese immigrants, Lynn is the first in her family to attend law school. She grew up in the suburbs of Chicago, where her family currently resides. In her free time, she likes cooking, journaling, and solving sudoku puzzles.