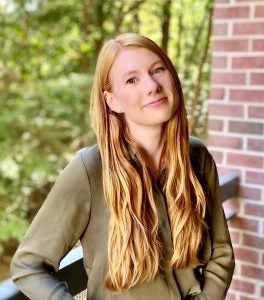 Lyric graduated with honors from Princeton University in 2020, earning a degree in Public and International Relations with minors in Statistics & Machine Learning and History & the Practice of Diplomacy. Combining her love of language and statistics, Lyric's senior thesis at Princeton created a program to web-scrape foreign newspapers to conduct sentiment analysis on the topic of Chinese foreign investments in Europe, winning the Lieutenant John A. Larkin Memorial Prize in Political Economy.
Lyric worked as a legal intern for Vieira de Almeida & Associados, the leading international law firm in Portugal. During her time at the law firm, she worked specifically on the Organization for the Harmonization of Corporate Law in Africa (OHADA) jurisdiction in Francophone African countries.  She conducted her work at the law firm solely in French, translating and contributing to production sharing contract negotiations, M&A transactions, public-private partnerships and infrastructure projects, primarily in connection with the energy and natural resources sector.
Lyric was acknowledged in a leading investment magazine Capital Markets in Africa for her contributions to policy updates in Gabon. In 2019, Lyric went to the Netherlands to work as a data analyst at the Amsterdam Institute for Global Health and Development, working solely in Dutch on a project employing machine learning to conduct a prognostic assessment of imagery data from children's intestines in Africa.
Lyric speaks fluent French and Dutch and is also highly proficient German. At Georgetown Law, Lyric is also a Global Law scholar and a Tech Law Scholar and is particularly interested in the convergence of international, technology, and economic law.