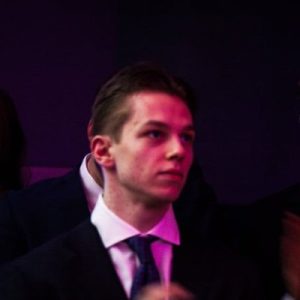 Mateusz Blaszczyk is an award-winning graduate of King's College London in Law with Transnational Legal Studies (LLB), currently undertaking Master of Laws (LLM) studies at Georgetown. Mateusz is interested professionally and academically in the intersections of private law and technology.
The summer prior to joining Georgetown, Mateusz worked as a legal intern on the International Institute for the Unification of Private Law (UNIDROIT) project developing a future soft-law instrument containing principles and legislative guidance in the area of private law and digital assets. He has served on the editorial boards of three legal publications and is finalizing several research projects, concerning AI and copyright, blockchain, and decentralized autonomous organizations.
During his legal studies in England, Mateusz worked as a research fellow on international copyright law, assisting Professor Tanya Aplin and Dr Emily Hudson, and on technological challenges to English private law with Dr Mateja Durivic. Additionally, he worked as a legal advisor and a researcher at the King's legal clinic, undertook additional studies in privacy law at University College London and gained the Certificate in Transnational Legal Studies from CTLS, London.
Originally coming from Poland and receiving his legal education in the UK and the US, Mateusz is interested in approaching legal problems in an international and comparative perspective.