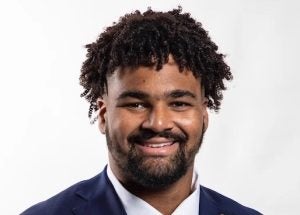 Max Siegel II is a 1L at Georgetown Law and is interested in the intersectionality between international trade, development, and globalization.
While enrolled at the University of Notre Dame, Max completed a senior capstone, conducting independent research, analyzing equitable access to intercultural bilingual education (IBE) for indigenous peoples in Perú. Previously, Max served as a research assistant in the Reparations Design and Compliance Policy Lab. While working in the lab, he collected and analyzed data on government compliance with orders from the Inter-American Court of Human Rights and the World Bank Inspection Panel to measure the frequency, speed, and effectiveness of enacting Human Rights reparations.
Max is also an SBA 1L delegate, a member of the Black Law Student Association (BLSA), and a member of Georgetown's Entertainment and Media Alliance Member (GEMA).