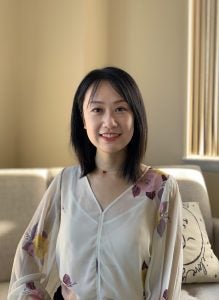 Meng Ding worked for two years as an analyst at Deloitte Consulting China before attending Goethe Frankfurt University for master's study. She has interned and worked with different financial institutions in Germany and China before attending law school.
Meng spent her first year of law school at UC Davis School of Law, she was actively involved with on campus events and was a research editor of the Business Law Journal and the Journal of International Law and Policy.  She grew up in northeast China, loves travelling around the globe and working with people with different cultural backgrounds.
Meng received her Bachelor's degree in Economics Banking and International Finance in July 2011 from the Shanghai University of Finance and Economics, and a Master of Science, Money and Finance, from Goethe University, Frankfurt am Main, Germany, in April 2016.