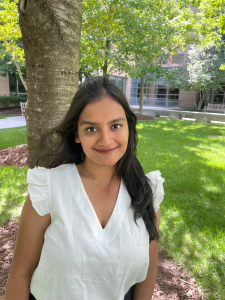 Payal is a Merit Scholar at Georgetown University Law Center, where she is currently pursuing an LL.M. in International Business and Economic Law.
She is also an Indian qualified lawyer with experience representing clients in litigation and arbitration in a wide range of corporate and commercial matters.
Payal has also worked on secondment with the legal team of India's largest digital crowdfunding platform, where she regularly advised the fintech company on the applicability of Indian regulations.
These experiences have led her to develop an interest in fintech law and policy, which she aims to continue to explore through the Institute. Outside of fintech and the law, Payal enjoys catching up on the latest true crime series on Netflix.