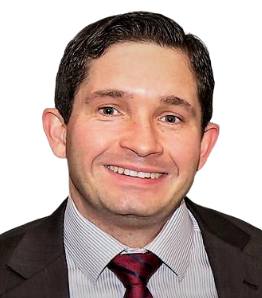 Rich Reynolds is a 1L at Georgetown Law. He earned his A.B. in English with Phi Beta Kappa from Boston College, M.P.A. dual degree (Global Public Policy Network Scholar and International Fellows Program) from Columbia University and the London School of Economics, and M.S.T. in Education with Phi Kappa Phi and Phi Delta Kappa from Fordham University. 
He also studied at Oxford, Cambridge, Salamanca, and Bologna. He is a dual citizen of the United States and the Republic of Ireland and has lived in Boston, New York, Seattle, Washington, D.C., and London, among others. Rich's identical twin brother, Ed, also attends Georgetown Law.
Prior to entering Georgetown, Rich spent several years in financial services at State Street Corporation in Boston, most recently as an Assistant Vice President in the Corporate Global Client P&L group. 
He served in numerous capacities at the bank across Global Technology, Global Services, and Global Markets working as a Client Experience Program Manager, Business Architecture Risk Management Project Manager, Securities Finance Operations Specialist, and Structured Finance Analyst. 
Before State Street, Rich was an Education Pioneers Summer Graduate Fellow in New York City and Seattle, a consultant for the OECD Directorate for Education and Skills in Paris, and a New York City Teaching Fellow where he taught high school English at DeWitt Clinton in the Bronx. 
Rich is an active member of several communities: Boston College's Presidential Consultation Program for Alumni Emerging Leaders, Boston College's Neenan Volunteer Council, and the Endeavor Program; Worcester Academy's Board of Visitors; and the International House of New York's World Council of Alumni. 
As a member of the Oxford Entrepreneurs Network, Boston College's Technology and Entrepreneurship Council, and Georgetown Law's Corporate and Financial Law Organization, Rich is eager to explore the intersection of law, technology, and financial services and hopes to pursue a career involving financial regulation, FinTech, and venture capital.