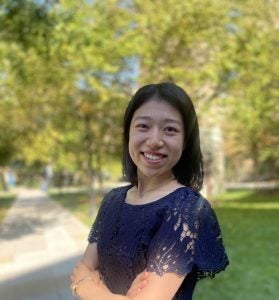 Sae Kobayashi, Class of 2023, Area of Interest: Trade
Sae Kobayashi is a current LL.M. candidate at Georgetown University Law Center, pursuing a certificate in World Trade Organization. Before entering Georgetown, she worked for the Ministry of Foreign Affairs of Japan and was responsible for committees in the World Trade Organization, G7, and G20 in International Trade Division.
She has a strong interest in economic diplomacy such as trade policies and economic security and, as her life-long mission, she wants to devote herself to designing an international economic order, capitalizing on Japan's leadership potential. She also belongs to the Georgetown team in the John H. Jackson Moot Court Competition.
To solidify and expand her academic strengths, she previously interned with the America-Japan society, the Asia Pacific Initiative, the US-Asia Institute, and the Embassy of Japan in the US. She received her BA from Keio University, Faculty of Law in Japan, and completed a one-year exchange program at the University of California, Berkeley.