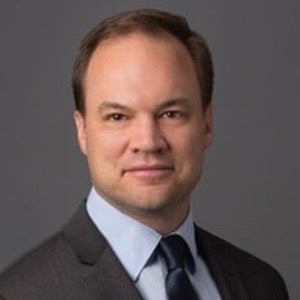 Sean T. Pribyl is a business attorney in Holland & Knight's Washington, D.C. office.
Sean focuses his practice on maritime regulatory compliance matters, environmental law, international law and trade, sanctions, renewable energy, offshore wind, autonomous transportation, civil litigation and dispute resolution, and white collar criminal law.
He has more than 25 years of combined experience in the transportation sector as an international maritime and trade attorney, international protection and indemnity(P&I) club senior claims executive and lawyer, federal regulator, active duty military attorney, and merchant mariner ship officer.
He has significant experience with regulatory and environmental matters involving the U.S. Maritime Administration (MARAD), U.S. Coast Guard (USCG), U.S. Customs and Border Protection (CBP), Environmental Protection Agency (EPA), Department of Energy (DOE), National Oceanic and Atmospheric Administration (NOAA), among several other state and federal regulators and agencies.
Mr. Pribyl is also an internationally recognized thought leader on the use of novel technologies in the maritime industry and is a widely published author and regular speaker at international conferences and seminars on topics related to international and maritime law in the transportation sector.
Outside his firm, he is a Member of the National Academy of Sciences (NAS) Marine Board where he serves on focus groups related to Decarbonization, Offshore Wind, and Novel Technologies in the marine sector. He also serves on an ad hoc committee of the NAS titled New Coast Guard Authorities that will examine the sufficiency of current authorities to address emerging maritime issues over the next decade.
He serves as a Senior Advisor to the World Maritime University-Sasakawa Global Ocean Institute European Union's Horizon 2020 funded project titled Overcoming Regulatory Barriers for Service Robotics in an Ocean Industry Context (BUGWRIGHT2) and is a Proctor in Admiralty with the U.S. Maritime Law Association.
Prior to joining Holland & Knight, Mr. Pribyl worked in Arendal, Norway at the global headquarters of the world's largest marine insurer P&I Club where he advised shipowners, charterers, and commodity traders on marine and charterparty matters, including on sustainable shipping, sanctions, alternative fuels, and regulatory compliance.
Before his time in Norway, he practiced at an international and maritime law firm in Washington, D.C. Prior to private practice, he served as a USCG judge advocate (JAG) focused on international, environmental, and maritime law, and also served as a U.S. Department of Justice Special U.S. Attorney litigating complex cases.
Before law school, Mr. Pribyl worked for eight years as a deck officer aboard oceangoing ships.
Mr. Pribyl holds a M.A. degree in National Security and Strategic Studies from the U.S. Naval War College, a J.D. from Washburn University School of Law (International and Comparative Law Concentration), and a B.S. from the U.S. Merchant Marine Academy.
He is currently pursuing an LL.M. in International Business and Economic Law from Georgetown Law.