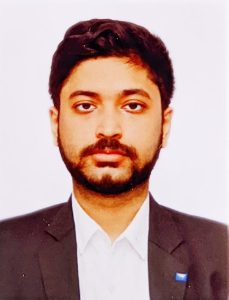 Soumik Mitra is presently pursuing his LL.M. in International Business and Economic Law at Georgetown University Law Center. He is also a Georgetown Merit Scholar and a licensed attorney in India. He graduated with first class in law from the University of Calcutta, India.
While pursuing his bachelor's degree in law, Soumik interned in a law firm where he worked in matters related to white-collar crime, the performance of contract in the power sector, and negotiated with clients on disputes of payments. As an attorney he worked in matters related to securities law, company law, arbitration, worked on partnership deeds and represented clients before different courts and tribunals in India. His experience as a lawyer instigated his passion for Mergers and Acquisitions and he decided to pursue LLM at Georgetown Law with an aim to study securities law.
Soumik attended the European Summer Course with the fully funded prestigious DAAD Scholarship where he acquired knowledge on free trade and investments by multi national companies. He is also looking forward to exploring more on the complexities of sovereign debts and associated securities of debt-distressed countries through the institute. He is also the LL.M. representative of South Asian Law Students Association at Georgetown Law. In his spare time, he follows news on economics and geopolitics and loves connecting with people over a cup of coffee and cookies.