A number of distinguished Georgetown Law alumni have taken part in the ICJ fellowship program. Read more about several recent fellows below.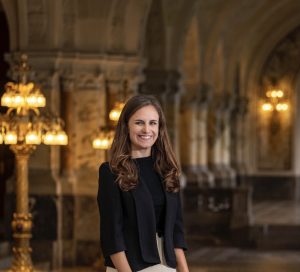 Danielle Flanagan (L'21)
Danielle Flanagan is a Judicial Fellow at the International Court of Justice, where she is clerking for his Excellency Vice-President Kirill Gevorgian as part of the 2022-23 Fellowship Programme. She holds a juris doctorate and Certificate in Refugees and Humanitarian Emergencies with honors from Georgetown University Law Center. While in law school, Danielle was selected as a Global Law Scholar, worked as a Research Assistant to Professor Yvonne Tew in comparative constitutional law, and served as an Articles Editor of the Georgetown Journal of International Law. Danielle has published on topics related to the protection of civilians in armed conflict settings and the principle of non-refoulement. Alongside her studies, Danielle concurrently pursued opportunities to strengthen her client advocacy skills as a member of the Iraq and Libya client teams at the Public International Law & Policy Group and as a student representative in Georgetown's Asylum Clinic (CALS). She additionally explored issues of public international law while working at the U.N. Department of Political and Peacebuilding Affairs in New York, the U.N. Migration Agency's International Law Unit in Geneva, and the Legal Adviser's Office of Human Rights and Refugees at the U.S. Department of State. Danielle is admitted to the New York Bar and formerly worked as an international arbitration and litigation associate at Hogan Lovells LLP in New York where she focused her practice on global anti-corruption, government investigations, and business & human rights-related claims.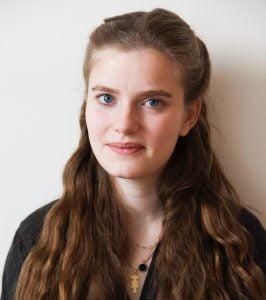 Olivia Le Menestrel (L'21)
Olivia Le Menestrel is currently working at White & Case in their Mexico City office. In 2021-2022 she was a Judicial Fellow at the International Court of Justice (ICJ). She completed her JD at Georgetown University Law Center, focusing her studies in public international law. She also holds a degree from New York University (BA in History). She previously worked as an intern with the law firm Sygna Partners in Paris, France, as a summer associate with White & Case in New York, USA, and as an extern at the International Center for Settlement of Investment Disputes (ICSID). While at Georgetown she also worked as a research assistant for Professor Edith Brown Weiss. She speaks English and French.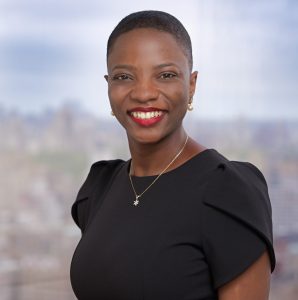 Perpétua B. Chéry (L'20)
Perpétua B. Chéry is an associate in the International Disputes Resolution Group at Debevoise & Plimpton LLP. Ms. Chéry joined Debevoise in 2021. From 2020 to 2021, she served as a Judicial Fellow to H.E. Judge Mohamed Bennouna at the International Court of Justice. Ms. Chéry received a J.D. from Georgetown University Law Center, where she was a Global Law Scholar, and a Master's in Economic Law from the Institut d'Etudes Politiques de Paris (Sciences Po). Prior to law school, Ms. Chéry worked extensively with governments and non-State actors throughout West and Central Africa on issues related to peace and security, governance, and human rights. She obtained a B.A. cum laude from the University of Florida in 2011 and is fluent in French and Haitian Creole.
Julie Baleynaud (LL.M.'19)
Daphne Amouna (LL.M.'18)
Daphné Amouna is currently working as a trainee at the French National School for the Judiciary. She joined the French Judiciary in 2021. From 2018 to 2019, she served as a Judicial Fellow to H.E. Judge Ronny Abraham at the International Court of Justice. Ms. Amouna completed the dual M.IA./L.L.M degree at Sciences Po Paris and Georgetown Law, where she was a Fulbright, Georges Lurcy and International Merit Scholar.
At Georgetown, her curriculum focused primarily on the prosecution of international crimes. She also had the opportunity to study the US criminal justice system and participated in the Practicum "Best Practices for Justice: Prosecutors working to improve the criminal justice system" with the Prosecutors' Center for Excellence. While in the US, Ms Amouna also interned at the French Embassy, where she worked for the Liaison Attaché.
Ms Amouna also holds a Master cum laude in International Public Law from Université Paris II Pantheon-Assas, as well as two bachelors of law from Université Pantheon- Assas and University College Dublin. She has worked at the Prosecution Office of the French War Crimes Unit at the Paris High Court, the Counter-terrorism Investigative Chamber of the Paris Court of Appeals, and the International Criminal Court. She speaks English fluently.
Gunjan Chawla (LL.M.'17)