It is the goal of the Office of Graduate Admissions at Georgetown University Law Center to recruit and select the most qualified and diverse students, from around the globe, for our Master of Laws (LL.M.), Doctor of Juridical Science (S.J.D.), Master of Studies in Law (M.S.L.), Master of Law and Technology (M.L.T.), and Certificate programs. Our office is also here to provide full support to all applicants at every step of the process. We are here to help.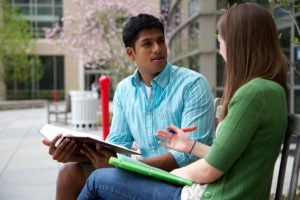 Every year the Office of Graduate Admissions receives thousands of applications from over 100 countries. We review each application in a holistic manner considering academic and professional qualifications along with many other qualitative factors. We understand that there is more to an applicant than just numbers.
We hope you find the answers to all of your questions and the guidance necessary to apply to any of our programs. We'd like to give you a sense of the wonderful opportunities you will have at Georgetown and in Washington D.C. If you need further assistance please feel free to reach out to us.
Welcome to Georgetown Law!