Management Consultant with Experience in the New York Fashion Industry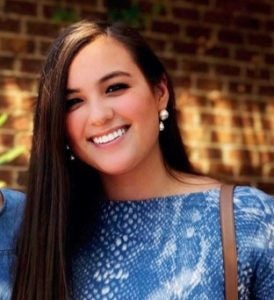 Camryn is passionate about collaborating to solve complex problems, analyzing situations to help clients make difficult choices, and meticulously performing research to advise clients more effectively. She anticipates a career in Corporate Law.
Experience
After graduation from the Cox School of Business at Southern Methodist University, Camryn spent two years working as a management consultant in Texas. Management consulting was a fast-paced environment where she was exposed to many practice areas and industries, such as health care, retail energy, and nuclear energy. As a Project Manager, Camryn steered her team to successfully upgrade multiple critical software platforms and advised corporate clients on how to best address the impact of the upgrades.
Outside of the Classroom
Camryn enjoys playing sand volleyball, trying new restaurants and recipes, binge watching Netflix shows, traveling, and walking her dog at the National Mall. 
Southern Methodist University, Cox School of Business, Bachelor of Business Administration, magna cum laude, in Marketing, 2018
Georgetown Law, JD expected 2023
Practice Interest: Corporate Law