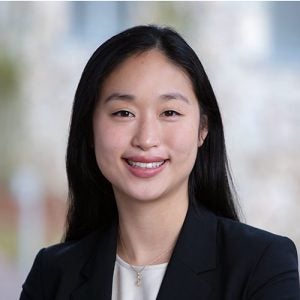 Claire is a 1L at Georgetown and member of the Business Law Scholars Program. She plans on practicing corporate law and is currently interested in focusing on mergers and acquisitions. 
Background
Prior to Georgetown, she graduated magna cum laude from Cornell University, majoring in Operations Research and Information Engineering.
Post graduation, she worked for four years in finance in New York, gaining transactional experience as an investment banking analyst at Bank of America Securities and as a private equity associate at Kohlberg & Company.
Cornell University, B.S. in Operations Research and Information Engineering, magna cum laude, 2015
Georgetown Law, J.D. expected, 2023
Practice Interest: Corporate Law – Mergers & Acquisitions