Gault @ 50 : The Right to Remain Children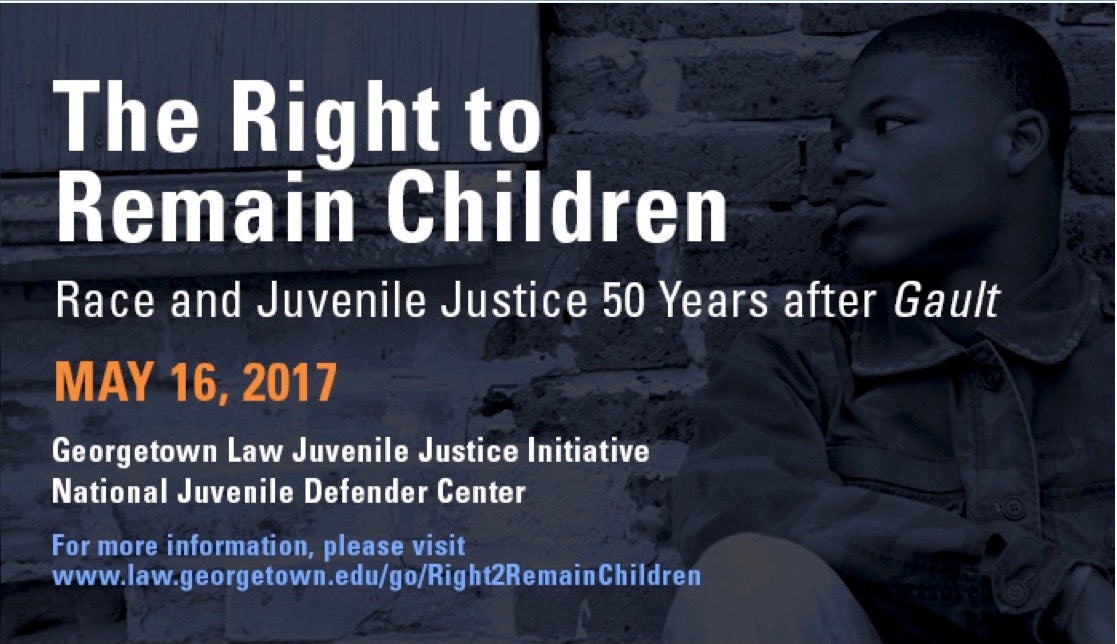 On May 15, 1967, the United States Supreme Court decided the case of In re Gerald Gault.  The Gault case held that children were "persons" under the United States Constitution, and as such must be treated fairly when they are deprived of their liberty. Specifically, the Court ruled that children subject to juvenile court proceedings were entitled to notice of the charges against them, had a right to counsel, possessed the privilege against self-incrimination, and were entitled to confront and cross examine their accusers.  Now 50 years later, we celebrate this landmark decision.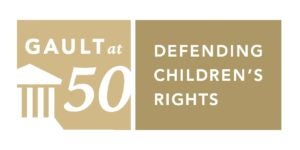 Georgetown's Juvenile Justice Clinic was founded in 1973, a mere six years after the Supreme Court's landmark decision. One of the first law school-based legal clinics specializing in children's issues, the Georgetown Juvenile Justice Clinic and its staff seek to fulfill the mandates of the Gault decision, to expand the legal rights of children, and to insure that children are protected from maltreatment by their parents or the government.
In re Gault was a giant step forward for the rights of children. However, despite the unequivocal mandate of Gault, many ethical and practical challenges still confront children accused of crimes and their defense lawyers. One million cases enter the juvenile court each year, many resulting from minor school house incidents, expanding the school to prison pipeline. Due to inconsistent enforcement and lack of awareness, the due process rights of our children in delinquency court are not protected. Thirty-one states can prosecute children no matter how young they are. Twenty-nine states still shackle children — arms, legs and body — while in the courtroom, irrespective of any threat they may pose. And although many children receive excellent legal representation, many do not. Indeed, in some states, the right to counsel is honored more in the breech than in reality, thus ensuring the conviction of innocent children.
As we continue to celebrate this landmark case in 2017, we urge judges, lawyers, legislators, and the public need to renew the promise of In re Gault and ensure that 50 more years do not pass before its complete implementation. Many events around the country to marked the 50th anniversary. Visit http://gaultat50.org to learn more about them. But we must ensure that this historical marker does not pass without action. Help us now renew the spirit of In re Gault. Contact your state legislators and judge, your Congressman, and your state's attorneys and public defenders and demand that children rights become a reality and not just a promise.