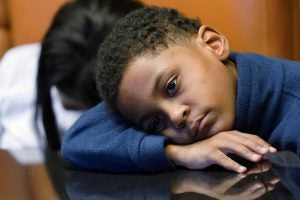 October 20, 2021
Kristin Henning, director of the Juvenile Justice Clinic at Georgetown University's law school, has represented children accused of delinquency for more than 20 years and said many encounters escalate "from zero to 100" in seconds — often because police interpret impulsive adolescent behavior as a threat.

"When you are close to the kids, you work with the kids every day, you see that they are just kids, and they're doing what every other kid does," she said. "Talking back, being themselves, experimenting, expressing their discomfort, expressing their displeasure about something — that's what kids do."

Read more by clicking the link above.