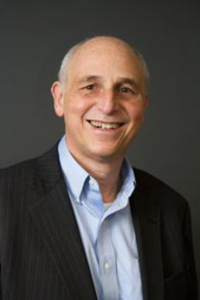 A.B. Chettle Chair in Civil Procedure
David C. Vladeck
B.A., New York University; J.D., Columbia; LL.M., Georgetown
Areas of Expertise:
Connect With David C. Vladeck
Phone
Office
McDonough Hall 495
Professor Vladeck teaches civil procedure, federal courts, a practicum on privacy and technology (taught jointly with MIT), and directs the Civil Litigation Clinic, a student clinic that handles trial court litigation focused on public-interest cases.  He also serves as Faculty Director of the Law Center's Center on Privacy and Technology.  
From 2002 to 2009, Professor Vladeck served as Director of the Civil Rights section of Georgetown Law's Institute for Public Representation, a student clinic that handles complex trial court and appellate litigation focused on civil rights and other public-interest litigation, while also teaching civil procedure and federal courts.  From 2009 to 2012, Professor Vladeck took leave from Georgetown to serve as the Director of the Federal Trade Commission's Bureau of Consumer Protection.  
At the FTC, he supervised the Bureau's 450 lawyers, investigators, paralegals and support staff in carrying out the Bureau's work to protect consumers from unfair, deceptive or fraudulent practices.  Before joining the Law Center faculty full-time in 2002, Professor Vladeck spent over 25 years with Public Citizen Litigation Group, a national public interest law firm, serving the last ten years as the Group's director.  He has briefed and argued a number of cases before the U.S. Supreme Court and more than sixty cases before federal courts of appeal and state courts of law resort.  
He is a Senior Fellow of the Administrative Conference of the United States, a member of the National Academy of Sciences' Committee on Law, Science and Technology, and an elected member of the American Law Institute.  He also serves as Vice Chair of the Board of Trustees of the Natural Resources Defense Council, and on the boards of the National Consumers Law Center and the Center for Democracy and Technology.  Professor Vladeck frequently testifies before Congress and writes on administrative law, First Amendment, consumer protection, privacy, and access to justice issues.
Selected Contributions to Other Publications
U.S. Supreme Court Briefs
Brief for Legal Scholars as Amici Curiae in Opposition to Petition for Writ of Mandamus, In re United States, No. 17-801 (Dec. 13, 2017).
[
WWW
]
Brief of Amici Curiae Constitutional and Administrative Law Scholars in Support of Respondent, Coventry Health Care of Mo., Inc. v. Nevils, No. 16-149 (U.S. Jan. 25, 2017).
Congressional Testimony
Legislative Hearing on 17 FTC Bills: Hearing Before the Subcomm. on Commerce, Mfg. & Trade of the H. Comm. on Energy & Commerce, 114th Cong., May 24, 2016 (Statement of David C. Vladeck) (CIS No.: Pending).
Book Chapters & Collected Works
David C. Vladeck,
Government Speech and the First Amendment, in
Climate Change, Public Health, and the Law
75-105 (Michael Burger & Justin Gundlach eds., New York: Cambridge University Press 2018).
[
BOOK
]