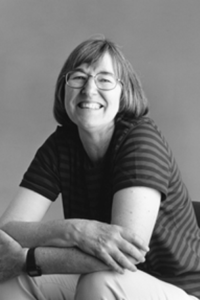 Professor Emerita
Wendy Webster Williams
B.A., University of California; J.D., University of California
Professor Williams is best known for her work in the area of gender and law, especially concerning issues of work and family, and is the co-author of a 1996 casebook on gender and law. She helped draft and testified before Congressional committees on the Pregnancy Discrimination Act of 1978 and the Family and Medical Leave Act of 1993. Before joining the Law Center faculty in 1976, she was a law clerk for Justice Raymond Peters of the California Supreme Court, a Reginald Heber Smith Fellow, and a founder of Equal Rights Advocates, a public interest law firm in San Francisco. Professor Williams served on the National Research Council Panel on Employer Policies and Working Families and the Blue Ribbon Advisory Committee to the Yale Bush Center Project on Infant Care Leaves. She is a past-president of the Society of American Law Teachers and is a member of the American Law Institute. Since 1983, she has been a member of the board of the Georgetown Women's Law and Public Policy Fellowship Program. She served as Associate Dean of the Law Center from 1989-93.
Useful Links
Gender and Legal History in America Papers
Forthcoming Works - Books
Wendy Webster Williams & Richard H. Chused,
Women and Law in American History
(Carolina Academic Press forthcoming).
Books
Ruth Bader Ginsburg with Mary Hartnett & Wendy Webster Williams,
My Own Words
(New York: Simon & Schuster 2016).
[
BOOK
]
Contributions to Law Reviews and Other Scholarly Journals
U.S. Supreme Court Briefs
Brief of Amici Curiae Family Law Scholars in Support of Petitioners, Obergefell v. Hodges, Nos. 14-556, 14-562, 14-571, 14-574 (U.S. Mar. 6, 2015).