OUR STORY
CITD was founded in 2022 to bring together scholars, students, practitioners, NGOs, business and labor leaders, and international organizations to find solutions to the challenges facing the international trading system and develop global approaches to making trade rules more inclusive and sustainable.
Continuing the legacy and the pioneering work of Professor John Jackson, CITD's partnership with the International Institute of Economic Law empowers both centers to perpetuate top-tier scholarship on inclusive international trade policy. CITD builds upon Georgetown law's long history of engagement as a thought leader, placing it again at the forefront of the profound shift that is occurring in international trade law.
OUR VISION
At CITD we believe that understanding how to create a future rules-based trading system that addresses the implications of trade rules for development, the environment, global health, and labor rights is only possible with full and fair participation in the global trading system.
OUR FOUNDERS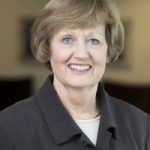 Jennifer Hillman currently teaches and writes about international trade law, WTO reform, the rise of China, and climate change and brings decades of experience in the trade arena from her service on the WTO's Appellate Body, the U.S. International Trade Commission, and as a lawyer and negotiator at USTR.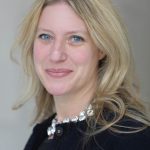 Katrin Kuhlmann teaches and writes about trade and development, gender, and regional trade issues, with a focus on Africa, and has spent decades working on trade and development as a negotiator at USTR and leader at NGOs and think tanks, combining expertise at both the policy level and through grass-roots applications of trade law in the developing world.