Edward Bennett Williams
The Law Library was named for Georgetown alumnus Edward Bennett Williams, whose support enabled the Law Center to build a beautiful new library in 1989.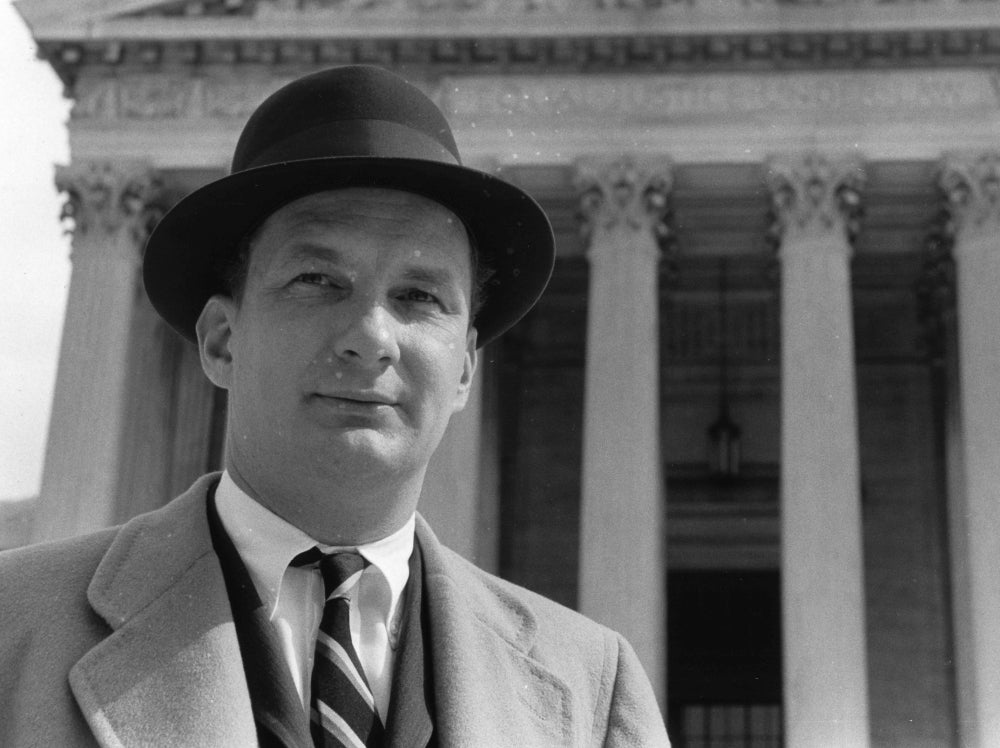 The following obituary appeared in the New York Times following Mr. Williams' death in 1988:
Edward Bennett Williams was a celebrated trial lawyer and influential Washington insider whose clients ranged from the teamsters' leader James R. Hoffa to Senator Joseph McCarthy. At the time of his death, Mr. Williams presided over the Washington law firm of Williams & Connolly and was the owner of the Baltimore Orioles professional baseball team. He had also been president of the Washington Redskins professional football team for 20 years. Mr. Williams was well known to some of the most powerful figures in American public life. President Richard Nixon was overheard on one of the Watergate tapes saying that Mr. Williams should be "fixed." The two men later reconciled. A large man with a fiercely pugnacious look and direct style, Mr. Williams was known to his friends for his personal toughness and resilience, both in his legal career and in the courageous manner in which he fought his illness. Wizened clients like the organized crime boss Frank Costello expressed fondness for Mr. Williams. Mr. Costello once said, "I've had 40 lawyers, but Ed's the champ." Mr. Williams, considered a brilliant "superlawyer" who stood as a pillar of the Washington establishment, had no particular political power bloc of his own, but Republicans and Democrats sought his friendship and counsel, and he seemed always to be in good standing with the occupant of the White House Oval Office.