About the Law Library
Supporting scholarship. Leading in technology. Excelling in
service.
The mission of the library is to support fully the research and educational endeavors of the students and faculty of the Georgetown University Law Center, by collecting, organizing, preserving, and disseminating legal and law related information in any form, by providing effective service and instructional programs, and by utilizing electronic information systems to provide access to new information products and services.
Edward Bennett Williams Law Library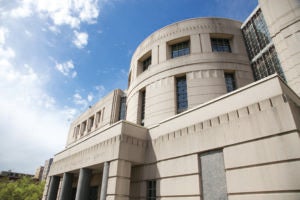 111 G Street, NW
Washington, DC 20001
Circulation Desk: 202-662-9131
Reference Desk: 202-662-9140
Law Library Staff