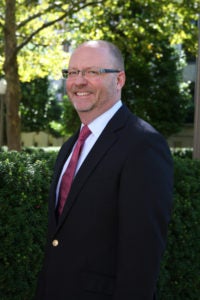 International and Foreign Law Reference Librarian
Charles Bjork
B.A., University of Illinois
J.D., Northwestern University
M.S.L.I.S., University of Illinois
Areas of Expertise:
Charles Bjork joined the Georgetown Law Library as an International and Foreign Law Reference Librarian in 2014 after receiving his master's degree in Library and Information Science from the University of Illinois in 2013. He is an adjunct professor at the Georgetown Law Center and has co-taught the course Research Skills in International and Comparative Law.
While pursuing his library degree, Charles worked at the Jenner Library at the University of Illinois College of Law, where he served as a teaching assistant for the 1L Legal Research course, presented guest lectures for the Advanced Legal Research course, and created an online research guide to European Union law.
Prior to entering the field of law librarianship, Charles spent nearly two decades in private law practice in Chicago. He has a B.A. in political science (with a minor in Russian studies) from the University of Illinois (1990) and a J.D. from Northwestern University (1993). He is a member of the Illinois bar.