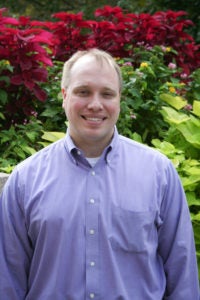 Research Services Librarian
Jeremy J. McCabe
M.L.I.S., University of Washington
J.D. and B.S., Northern Illinois University.
Areas of Expertise:
Jeremy McCabe is a Research Services Librarian at Georgetown University Law Library. He joined Georgetown in 2015 after receiving his Master's Degree in Library and Information Science with a certificate in Law Librarianship from the University of Washington. Jeremy also holds a Juris Doctor and Bachelor of Science Degrees in Psychology and Accountancy from Northern Illinois University. While in law school, Jeremy represented clients as a senior law student at the Zeke Giorgi Legal Clinic. Jeremy is a member of the American Association of Law Libraries (AALL) and the Law Librarians' Society of Washington, D.C. (LLSDC).
Forthcoming Works - Journal Articles & Working Papers
Contributions to Law Reviews and Other Scholarly Journals
Jeremy J. McCabe,
Following the Herd: Bringing Electronic Casebooks into the Law School,
34 Legal Reference Services Q. 196-238 (2015)
. [
WWW
]
Book Chapters & Collected Works
Jeremy J. McCabe & Morse Tan,
The Plight of Those in Flight, in
Morse Tan, North Korea, International Law, and the Dual Crises: Narrative and Constructive Engagement
150-166 (Abingdon, U.K.: Routledge 2015). [
BOOK
]