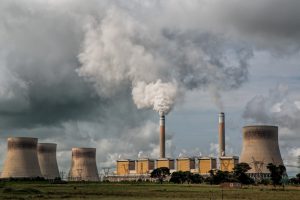 October 13, 2020
by Cullen T. Bryant
Energy
Natural Resources
Renewable Energy
By Volodymyr Ponomarov, Staff Contributor

The European Green New Deal is an environmental plan aimed at making Europe carbon-neutral by 2050.[1] In order to achieve this ambitious goal, the European Union ("EU") initiated the revision of a number of international agreements. Among one of those agreements is the Energy Charter Treaty ("ECT"). In July and September, 2020, the European Commission and EU Member States had two rounds of negotiations at the Energy Charter Conference dedicated to the modernization of the ECT.[2] The call for the ECT's reform was, among other things, prompted by the ECT's purported "serious threat to Europe's climate neutrality target and more broadly to the implementation of the Paris Agreement."[3] 

The ECT's modernization is important because this is the first targeted attempt to reshape the unique, legally-binding, energy-related multilateral treaty and marks a step towards compliance with the Paris Climate Accord. Additionally, modernization of the ECT provisions is relevant to U.S. companies investing in both the renewable and fossil fuel energy sectors of the ECT Member States. At this point, it is unclear how the two rounds of negotiations went and whether the actual changes are coming in the nearest future. The third round of negotiations is scheduled to take place in December 2020. This post will take a closer look at the ECT's history, goals, and environmental standards. Furthermore, this post will address novel critiques as to its incompatibility with the Paris Climate Accord.