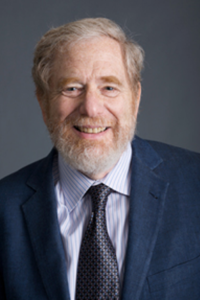 Carmack Waterhouse Professor of Constitutional Law
Louis Michael Seidman
A.B., University of Chicago; J.D., Harvard
Areas of Expertise:
Phone
Assistant
Melanie Hudgens
Office
McDonough Hall 580
After graduating from Harvard Law School in 1971, Professor Seidman served as a law clerk for J. Skelly Wright of the D.C. Circuit and U.S. Supreme Court Justice Thurgood Marshall. He then was a staff attorney with the D.C. Public Defender Service until joining the Law Center faculty in 1976. He has been a visiting professor at Harvard Law School, The University of Chicago Law School, New York University Law School, and the University of Virginia Law School. He teaches a variety of courses in the fields of constitutional and criminal law. He is co-author of a constitutional law casebook and the author of many articles concerning criminal justice and constitutional law. His most recent books are From Parchment to Dust: The Case for Constitutional Skepticism; On Constitutional Disobedience (Oxford, 2012); Silence and Freedom (Stanford 2007); Equal Protection of the Laws (Foundation 2002); and Our Unsettled Constitution: A New Defense of Constitutionalism and Judicial Review (Yale 2001). In 2011, Seidman was elected to membership in the American Academy of Arts and Sciences.
Forthcoming Works - Journal Articles & Working Papers
Books
Geoffrey R. Stone, Louis Michael Seidman, Cass R. Sunstein, Mark V. Tushnet, Pamela S. Karlan & Aziz Z. Huq, Constitutional Law
(New York: Wolters Kluwer Law & Business Supp. 2021).
Contributions to Law Reviews and Other Scholarly Journals